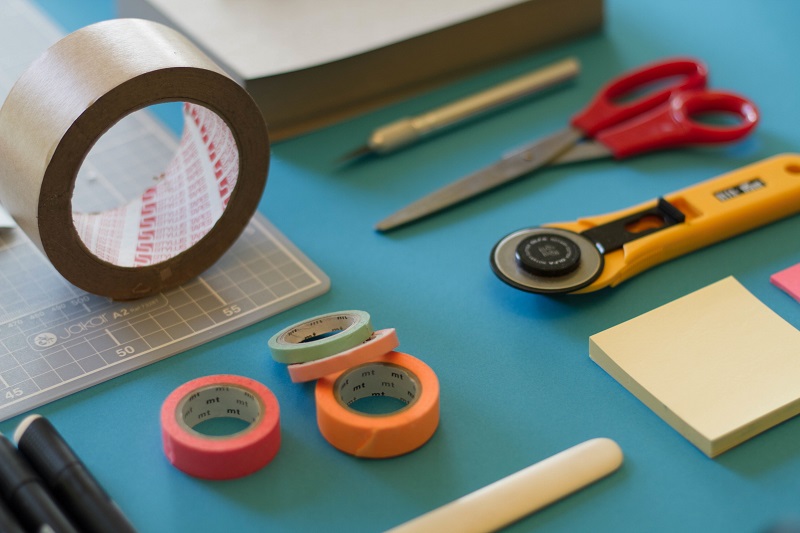 Reaching the prototyping stage is an exciting moment for startups. You've agonized over the design. You've debated about the materials, and you've saved every penny you can. Now is the moment for you to test your idea. You stare triumphantly at the plans on your desk and realize you have no idea where to begin.
Start with considering your prototyping options: DIY, 3D printing, and hiring a professional prototyping company. Which option works best for you depends on factors like finances and time. However, most startups begin with the DIY method and gradually work their way towards hiring a prototyping company to create a professional prototype, improving their designs as they go. Each option has its benefits and drawbacks, but they're all helpful for giving you valuable insights about your product.
Do It Yourself
The DIY method is usually the first stop for most startups because it's the most cost-effective option. Homemade prototypes usually rely on inexpensive materials like popsicle sticks, hot glue, and rubber bands. Choosing the DIY method is as simple as making a trip to your local craft store, or even the junk yard. Some patience and determination are also required.
Unfortunately, creating a prototype out of craft materials doesn't allow you to accurately and realistically test its durability. A DIY prototype is also difficult to test for function. Popsicle sticks will perform differently than metal or plastic will. However, if you want to test your prototype's design and gain first-hand knowledge of the challenge of building it, the DIY method is a good option.
Building the prototype with your own hands from start to finish is an invaluable learning experience. You get to see firsthand what works and what doesn't, and you're able to get immediate feedback. Because you control the pace at which the prototype is built, you can stop working to address a functional or structural problem before continuing.
Depending on your schedule and your prototype's complexity, you may be able to finish the job in a day, helping to speed your product development process along. However, if you're only able to devote your spare time to building the prototype, it could take weeks of weekends for you to finish the project.
3D Printing
3D printing is the new kid on the block in the prototyping world. It's been around since the late 1980s, but, until the early 2010s, it was usually reserved for commercial applications and corporate prototyping. At that time, 3D printing became more affordable and started to enter the mainstream, positioning itself as a viable option for startups looking to create a prototype. Now, the 3D printing segment is rapidly growing and is led by almost constant material advancements.
3D printing allows startups to create a more durable, functional prototype out of materials similar to what their finished product would be made from. Common materials available for 3D printing include plastic, aluminum and cobalt derivatives, silver, gold, and LayWood – a wood/polymer composite.
In addition to the variety of materials and the increased durability of the prototype, another attraction of 3D printing is the lower cost. It's the middle-of-the-road option for startups that want a higher quality prototype, but aren't confident they are ready for a professionally-made one yet.
Time is also a factor with 3D printing. Depending on the complexity of the prototype, most printing projects can be completed in a day. However, the printing time doesn't account for all the time that went into creating a model of the prototype in a CAD file. 3D CAD modeling is difficult and time consuming. You either need to learn how to create a CAD model, or you need to find a company like 123DESIGNS that will create it for you. The same goes for locating a 3D printer. You either need to own one, or you need to find a reputable printing company such as Shapeways to take on the job.
Professional Services Company
The final option for prototyping is working with a professional services company. This is usually the last step in the prototyping process, before mass production. You need to be sure that your prototype works and is a viable idea before committing the money necessary to hire a professional company to create it for you. However, once you decide to work with a prototyping company, you get the benefit of working with a team of experienced professionals. They can help walk you through the fabrication process and create a plan to ensure that your prototype is of the highest quality.
Working with a professional services company gives you an accurate idea of what your prototype would look like as a finished, mass-manufactured product. It's made from the proper materials, so you're able to test the prototype's design, functionality, and durability. It's also a higher quality product than something that you could construct yourself or 3D print.
Such a high quality prototype can be immensely helpful for marketing efforts. A professionally manufactured prototype is great for exhibiting at trade shows to give your audience a complete idea of exactly what your prototype looks like and how it behaves under certain conditions. It also shows your audience and potential investors that you're serious about your idea. You've already invested money to test and evaluate it.
However, the high quality of the prototype also comes with a higher cost. Working with a professional services company is usually the most expensive of the three options. It's also the most time consuming. You'll first need to schedule a consultation with the company and decide if they're the right fit for you. Then you'll have to wait for your product to be created and shipped. From start to finish, you'll likely wait a month or two to receive your prototype. Despite the higher cost and longer timeframe, having a professionally made prototype is critical to securing investors and moving your product closer to mass production.
The Power of Prototyping
Regardless of which option (or options) you choose, you'll likely need more than one prototype. According to product development experts, you typically need three to five working prototypes while developing a new consumer product.
It may not be glamorous, but the best way to start prototyping is to grab some paperclips and duct tape and get to work building your own model. You may hit snags during the process, but you're ultimately laying the foundation for future higher-quality prototypes. Most importantly, you'll learn something new about your product idea, and that first-hand knowledge is priceless.
Still feeling a bit lost or confused? For advice about your specific product idea, contact us.